BeamNG.tech has partnered with the Zurich University of Applied Sciences (ZHAW) for the H2020 COSMOS project. COSMOS is designing and developing novel DevOps methodologies, techniques, and tools that will enable effective, continuous development and evolution of cyber-physical systems. The BeamNG.tech role is to provide its exeprtise in simulation for automotive applications that utilise cyber-physical systems.
BeamNG.tech is a versatile simulation platform for the development of autonomous driving systems and driving simulation. Our solution stands out among the several available driving simulation platforms through its custom soft-body physics engine, detailed modelling of the vehicle subsystems, high degree of adaptability, and procedural content generation.
BeamNG.tech vehicle model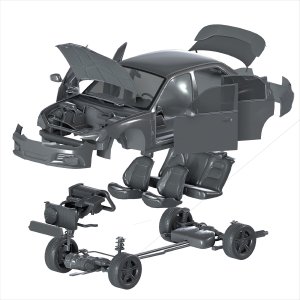 The COSMOS project receives funding under the European Union's Horizon 2020 Research and Innovation Programme.